It's baaaaack…. Wine & Design! If you have been reading my blog since before we moved into this house, you might remember I used to host a monthly gathering of friends called Wine & Design. We would each arrived with a drink or food to share, and we always had a themed project though each person created their own. Well, now that we have been here a little over a year, I have a good group of friends and a coffee group I belong to as well. I started to ask if they would be interested and was overwhelmed by the response! I was worried at first about fitting everyone into my dining room, but the events of last week as well as snow Saturday ended up knocking the number down quite a bit. I decided to carry on with hosting it because I think time with girlfriends is highly important and nurtures the soul. So 5 of us gathered around my dining table, shared drinks, shared tears, and shared laughs. It really was what we needed.
My neighbor claims to be non-crafty so she just came and hung out with us. Four of us each crafter our own take on a Valentine's banner. Here's a quick peek at our creations….
Allison created this gorgeous glittery and flocked banner that reads, "love", and another like it that reads "xoxo". She also showed us how to emboss, which was fun!
Pin
Deirdre (who is the awesome gal from Texas that I met because she bought my old sideboard!!!!) lives on a farm. She created this awesome banner from farm twine and feedsacks. It says "Kiss Me" and she hung it over her bead. We had fun coming up with all sorts of things we might put over our beds, like a banner reading… "Ugh, not tonight."
My own banner was also inspired by Simple As That, and I created it similarly to how I did my Halloween bat bunting. I used a sheer pale pink ribbon to connect it, and I used a funky black and cream scrapbook paper to create my hearts for a little more of a rustic look. I also used distress ink to distress the edges.
I am already looking forward to another Wine & Design and am so glad to have it back in my life!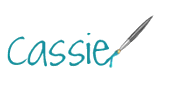 Pin
Sharing here:
Our Fifth House