I actually had another post planned today about some hand made gifts, but that will have to wait until next week. I am having too much fun sharing my holiday home tour with you. This will be a photo-heavy post, so be prepared! I am also planning to condense it all into one post later on with links back, and just the really important photos. (Because, hello, I will need a single tour page ready to link to Nester's party!).
Today we are going to take a look outside, and a peek into the bedrooms and little spaces in the house! They are not as decorated as the dining room or living room, but I thought it would be fun to share those little touches.
Here is the side entry which we most commonly use, adorned with garland and lights.
On the door hangs a yarn wreath I made a couple years ago at a Wine and Design at my house.
To the side of the door sits a bench with a sweet Christmas dog pillow my parents gave me, a coffee sack pillow, and a sweet pillow I bought last year at the Elizabeth and Co sale. And of course a small stash of firewood ready to go sits under the bench with a crate full of shoes. 😉
On the brick stack, I used a few grapevine wreaths to create a snowman. I know tis idea has been pinned before, but we had a family in our old neighborhood that did it every year, and I saw that long before I was ever reading blogs, so I credit them for my inspiration!
To the left of the bricks, a foot locker which houses our balls features Sawyer's old radio flyer scooter with a vintage bucket with a little tree in it. When Sawyer saw this little vignette, he gave me a huge hug! He loved seeing his old scooter like this!
Our little table and chair set has a little tiny tree…
By the front door, my chair planter has some faux greenery in i. I've added an old sled, a simple twiggy wreath, a German glass glitter sign, and a candy cane striped picket that I painted. This is my favorite part of the outside decorations!
I bought this snowflake at a craft fair a couple years ago, and am hoping it brings us some snow for Christmas! In my industrial bin turned planter, the mums are still alive. Sorta. So I added some greens from trimming our tree to it. You can also see some greens next to the trunk the scooter is on and in a blue basket in the background.
Here it is lit up! I was really proud of myself because I did the lights all by myself this year while Chris was at work, trying to take advantage of the one warm day we had. I am officially a big girl.
Heading back into the house, here is the entry… (eew avert your eyes from the monstrosity on the dining room ceiling)
These little trees came from Target's post Christmas clearance last year and the little deer I have had for a few years.
A simple and small yarn wreath adorns the top of the mirror.
Going up the stairs, a couple sprigs of greenery are tied up with ribbon, and along the stair rail on the other side is a yarn tree garland my mom made me.
And on the backside of the door a snowy wreath I have had for a few years with a "peace on earth" German glass glitter sign from Pottery barn clearance a couple years back.
Finishing up downstairs I have added some simple touches to the guest room and the guest bathroom.
The guest bathroom has a simple "Wish" banner I created last year, and some silver sparkly touches as well as some greenery.
And I love my sequin Christmas bulbs from Andi. Did you know they were featured in the Better Homes and Gardens Holiday craft issue?
The guest room also features some simple silver sparkle and greenery…. (And yes, I owe you a post on that new mirror!)
The cute little tinsel tree shows off some sparkly sand dollar ornaments my dear friend Yanet made.
Fresh greenery always makes it feel cozy and welcoming!
And of course my favorite part is this little glitter deer house I made a couple weeks ago.
And in the window I hung this sheet music cone my mom made me last year. See the cute owl in there?
Upstairs, the bedrooms just have some simple touches.
In the master bedroom, I added a cool Scandinavian looking garland my mom gave me last year. I love its rustic look. See it hanging on the mirror? (And ignore the plaid flannel ball on the floor… that would be my pajama pants that I forgot to get out of the picture! Yes, I could have cropped it, but keeping it real).
Emmy's room was so much fun to add touches to since it's very woodsy and whimsical in there anyhow…. my Christmas look is right at home there!
I removed her dreamcatcher from her antlers for the time being and added a small tinsel wreath, and of course, lights!
Her shelves have some more colorful elves with woodland critters I found at Goodwill (The white elves that are normally there will return after the holidays. They had to head to the North Pole for elfly duties.)
We made a "string of lights" out of vintage bulbs tied to a string and hung them from her tree banch curtain rod.
I added a little doodle to her closet doors….
And this little scene sits on her dresser.
Sawyer's room is all in blues and reds and grays, so I thought colored lights would be more fun in there. When he came home from Gramma and Papa's last week and saw the lights in his room, he again ran into me full force for a hug. He was just so happy!
I created a string of lights for his pipe curtain rod with red vintage bulbs which have been glittered red and again tied to a string.
And I gave him a little "Ho Ho Ho" in his window.
And finally, the last thing to see…. the playroom! Thanks to Treetopia, I have a pink light up tree. I thought it would be perfect for the kids! I strung it with red shiny beads and let the kids go to town with all of their ornaments and then some. They did a fabulous job of placing them evenly on the tree! I will have more pictures of this on Monday. For now, you just get my instagram shot of how happy they were after decorating it….
We had to wait a few days to decorate it since Emmy had been so sick. They were thrilled to finally decorate it, and it was so fun to hear them recalling ornaments from the past, and also telling them the stories they couldn't remember as well.
And that concludes my Christmas house tour! Now I can just relax for the month of December, right? 😉 Nope…. I have shopping to do, gifts to make, gifts to wrap… and I will be sharing along the way!
Again, I will be condensing the tour into one post just for link party reasons, so if you have already seen it all, feel free to ignore that post when it comes.
I am headed off to a Pinterest party tonight and am so excited, and then we have friends coming to visit for the weekend, and we're heading into town for Christmas in Myersville. Yay for Friday! Yay for parties! Yay for friends! Hope you have an awesome day!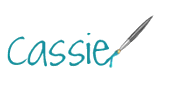 Pin
Sharing here:

Pin