The Impressive Clergyman: Mawage. Mawage is wot bwings us togeder tooday. Mawage, that bwessed awangment, that dweam wifin a dweam… And wuv, tru wuv, will fowow you foweva… So tweasure your wuv.
Prince Humperdinck: Skip to the end.
The Impressive Clergyman: Have you the wing?
I just had to go there. That is a passage from one of my all-time favorite movies. Do you know it? If you don't… Get out from under that rock and go see it now!!!
Anyhow, this post has nothing at all to do with Princess Buttercup or true love, but it does have to do with a Trumeau mirror! This mirror was part of the furniture haul I picked up with the cargo van last week. See it laying on its side in the left of the picture?

Pin
It was so blah in its wood finish, but had such beautiful details that a little paint a little rub n' buff would do wonders for! I painted it with two coats of Annie Sloan Duck Egg Blue, lightly distressed it, and then went over it all in a clear wax. To finish it off and make those pretty details on the top pop, I took some rub n- buff in gold leaf o my finger and well, rubbed n' buffed! Here is the mirror now.
It might not have anything to do with her story, but I certainly think Princess Buttercup would approve of this mirror for her castle. Don't you?
It will be available at the barn sale in 3 weeks! I am busily painting away to try to get ready to fill that space! But for now, it's the last day of Spring break for my kids…. we are headed to the gym with friends, then to another friends for afternoon play on their farm, and finally to a Tae Kwon Do class with friends so Sawyer can try it out! Busy last day, and I have to admit though I am looking forward to more time to work, I am sad that the break is ending. We have had lots of good times this past week! Oh, that reminds me, yesterday we headed up to the Washington Monument in Boonsboro and took the kids on a little hike. It was chilly, but as soon as we got moving we warmed up! We passed several hikers on the Appalachian Trail, too…. I always want to ask them where they are going and where they started. Anyhow, here are the kiddos at the monument…
And here is Emmy cozying up with her "boyfriend"… He's the perfect choice for her. He's got moves like Jagger, and is as sweet as can be. And adorable, too!
Good times, people! Go out there and have some good times!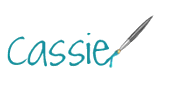 Pin
Sharing here:

Pin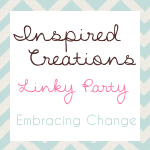 Pin

Pin