I have shared with you about the tradition of the Walk of the Scarecrows that our neighboring town of Middletown, MD does each year. We really enjoy walking around and seeing the various scarecrows! My neighbor is on the town committee, she thought it would be a great idea of Myersville had something like it just to gather up some town spirit. (Have I mentioned how much I adore small town living!). Since this is the first year and she is in charge and the town was providing 20 wooden snowmen, (which my neighbor who built my headboard, cut out the wooden stockings, and more, cut out), my neighbor asked her friends, including me, if we'd like to decorate the first ones. Does Emmy like cupcakes? Heck, yeah! I wanted to decorate one!
I thought for a few days about how I wanted to decorate mine. I knew that no matter what I wanted him to have a vintage look. I decided on a red and aqua color scheme with a vintage looking face, and very classic. A few days later I headed to a flea market and found the perfect plaid scarf in just the colors! I also found some vintage Christmas bulbs which I strung for him, painted a picket with candy cane style stripes. I also used a jig saw to cut out a cardinal and a top hat, which I embellished with red velvet ribbon. And literally, the crowning touch was some vintage look Mica glitter I had on hand. I added glue to the top of his hat and sprinkled it on. I am sure the weather may have some effect on that, but I am ok with it. The face was inspired by images I found online of vintage looking snowmen.
Are you ready to see my creation? Emmy says he looks like Frosty… so with no originality whatsoever, we have named him Frosty. But it's classic, retro, and perfect for him.
Here is the cardinal on his picket…
A closer look at his face… (The hole under his nose as well as the one lower on his body are where he will be attached to his post).
Here is his string of vintage light bulbs….
And the mica glitter… I love this stuff!
So there you have it! I can't wait see the rest of them on Main St. For all you locals they will be up for viewing this weekend!
Also, I have a quick announcement! The winner of the Charles Emerson chevron bangle giveaway is….
Erin, thank you so much for hosting an awesome giveaway from your awesome shop! I hope my fox is on its way…. 😉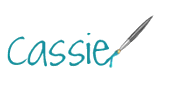 Pin

Pin